'Sparta: War of Empires' Review: Diplomacy Rewarded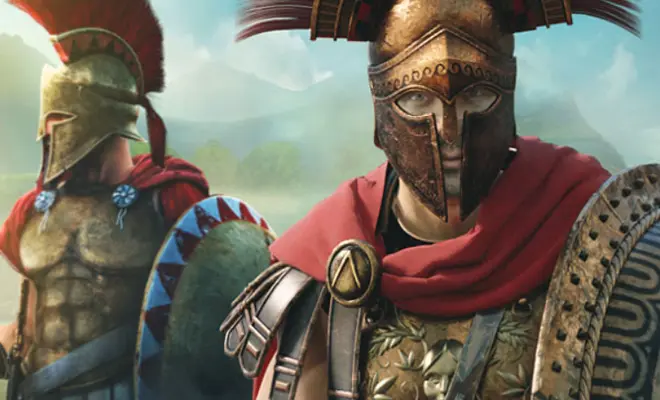 The legendary warrior community of Sparta has loomed large in our collective imaginations for millennia. Following countless cultural depictions, including one of the most meme'd movies of all time, Zack Snyder's 300, the legacy of Sparta finally has its own MMO game, in the form of Sparta: War of Empires. 
The game is a free-to-play strategy game from web-gaming juggernaut Plarium, is available both on Facebook and on your browser and will feel immediately familiar to players who have enjoyed similar games in the past. The goal is to essentially build up the strength of the fabled Greek city-state of Sparta, in order to repel attacks from the Persian armies and defeat forces which seek to destroy you and your community.
It should be noted that while the cinematic trailer for the game is intensely combat-heavy, Sparta: War of Empires is actually focused more on strategy and collaboration, which in turn makes this a unique offering compared to similar games out there. Your first few hours of gameplay will mostly be dedicated to resource gathering and building alliances rather the full-on combat, but this is what makes the game stand out.
The in-game world is very detailed, more so than many other browser games I have encountered so far, and actually getting to grips with it all is quite a task in itself. The game provides a lengthy tutorial for you when you first start playing, which covers all of the basics. You can access helpful tips and information throughout the game if you're feeling stuck, which will probably prove necessary when you're just getting started.
Under the wise tutelage of the legendary King Leonidas, it's your job to build fortifications, fortify grain supplies, train your armies and gather intel to prepare for war. Beyond this fairly standard fare lies one of the most engaging and well thought-out aspects of the game; the diplomacy.
Showing a rather shrewd understanding of classical history, the game developers have placed a heavy emphasis on the importance of diplomacy when it comes to victory on the battlefield. You'll be expected to build relationships with the right allies, negotiate for more time if you aren't prepared for an invasion, and use your silver tongue to save your city from annihilation. 
This is Sparta: War of Empires at its very best, as it requires genuine intelligence, skill and an understanding of real-world diplomacy to make the right decisions. The rewards for mastering the art of diplomacy in this game seem to far outrank those available from building walls. 
Once you get down and dirty into the combat element, this too is more than initially expected. To repel invaders and launch successful raids of your own, collaboration with real players is absolutely essential. The combat is fast-paced and well documented, even when you're part of an alliance of twenty other players who have joined forces with you. 
It's worth noting that there is a microtransaction element to Sparta: War of Empires, which gives you the option to spend money to jump certain hurdles faster. This is, of course, an option for those in a hurry, but you can easily enjoy the full gameplay experience without spending a penny.
What makes Sparta: War of Empires so intriguing is that it requires you to be creative, social and constantly on your toes in order to achieve victory, much like the real Ancient Greece. 
TheHDRoom may be paid a small commission for any services or products ordered through select links on this page.