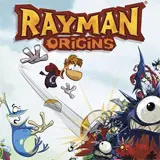 Rayman Origins is swinging its way from a console debut on Xbox 360 and Playstation 3 this past November to a launch title for Sony's Playstation Vita new gaming system.
In support of the Rayman Origins PS Vita release last week, and the actual system's release tomorrow, Ubisoft has sent along a new launch trailer and a handful of screenshots. All the colorful visual goodies are waiting for you to peruse below.
Rayman Origins may be a port, but is proving to be one of the more popular PS Vita titles thus far. It currently sits in the number four spot on Amazon.com's top 10 bestselling video games that are updated hourly, with Uncharted: Golden Abyss and the Playstation Vita Wi-Fi system just ahead of it.
You can pick up Rayman Origins for PS Vita through February 25 as part of Amazon's buy two PS Vita games, get one free promotion.