LEGO Dimensions Mission Impossible Level Pack Review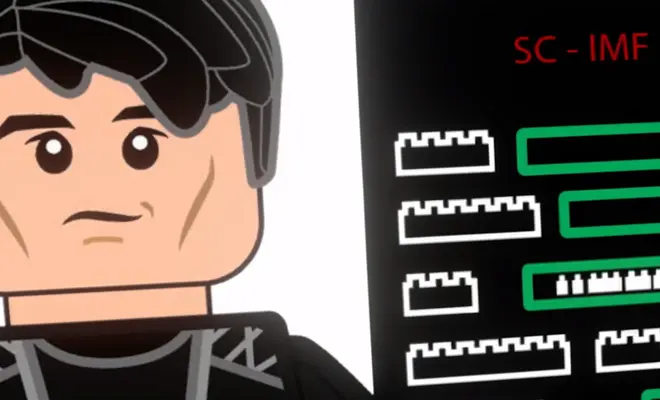 The inclusion of Mission: Impossible in the LEGO Dimensions 2016 line seemed like a bit of a head-scratcher to me when first announced. Another Tom Cruise-led M:I film is at least a year off — if not more — and the franchise plays a little more adult than the other LEGO Dimensions worlds. Leave it to TT Games to successfully make the franchise work within LEGO Dimensions as only they can.
It has been exactly 20 years since the first Mission: Impossible film starring Tom Cruise was released. That film's plot and narrative dealing with moles within the Impossible Missions Force (IMF) serves as the backbone for the LEGO Dimensions Mission: Impossible Level Pack. Everything from the opening infiltration mission of a U.S. embassy building to the speedy finale on a train are recreated in bricks.
Playing through a video game based on a 20-year old movie is odd and surreal, especially since Mission: Impossible isn't the type of film a video game would typically be made for. That's the beauty of LEGO Dimensions; this level pack in particular proves that any franchise can be tweaked to fit within the game's lighthearted tone and structure.
TT Games has done a masterful job infusing their signature humor into a franchise that often times lacks it. Ethan has a lobster friend that pops up at opportune times for instant chuckles. Party guests running away screaming as you break objects is also a hoot. There's much, much more to discover.
The train finale looks spectacular but could have used a little more creativity in gameplay execution. Much of it involves beating up a steady stream of thugs when there were opportunities to infuse more ingenious tactics to wrap up the story.
Included in the LEGO Dimensions Mission: Impossible Level Pack are an Ethan Hunt LEGO figure and two small vehicle builds: the IMF Scrambler (motorcycle) and IMF Sports Car. The vehicles are similar in natural in that both have wheels and drive around. Neither is a particularly amazing build or an iconic ride but serve their purpose within the Level Pack.
Ethan Hunt has quickly become one of my favorite LEGO Dimensions characters. His gameplay is balanced between a gun and melee combat with the extra kicker of explosive bombs that come in handy for knocking out sparkly silver obstacles. The Tom Cruise-inspired dry humor is also a welcome addition.
It's possible to breeze through the LEGO Dimensions Mission: Impossible Level Pack in roughly an hour if you don't stop to collect bricks or search for secrets, like I did. Going all-in will easily triple or quadruple gameplay from what's already one of the longer Level Packs currently available with theme music guaranteed to nestle in your brain for several hours afterward. This is a mission worth accepting.
The LEGO Dimensions Mission: Impossible Level Pack was played on PlayStation 4 and provided by Warner Bros. Interactive Entertainment for the purposes of this review.
TheHDRoom may be paid a small commission for any services or products ordered through select links on this page.