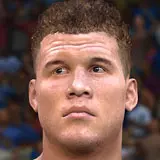 EA Sports got the jump on the E3 2014 press conference this morning by releasing a first screenshot from NBA Live 15 for Xbox One and PlayStation 4 that shows off the all-new and dramatically improved player models in the game.
Featured in the screenshot below (click the thumb to enlarge) clockwise from top-left are Lance Stephenson of the Indiana Pacers, Tony Parker of the San Antonio Spurs, Rajon Rondo of the Boston Celtics, Stephen Curry of the Golden State Warriors, Blake Griffin of the Los Angeles Clippers, and James Harden of the Houston Rockets.
A few days ago, the game's executive producer published an extensive open letter to NBA Live fans that apologized for last year's game and promised a much improved effort for their second stab on new-gen consoles. He also said that NBA Live 15 wouldn't be unveiled until July, but apparently EA Sports felt they wanted to start the conversation before NBA 2K15 likely gets its first trailer today.