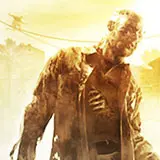 Warner Bros. Interactive is getting into the survival horror genre with Dying Light, an all-new IP currently in development at Techland for Xbox 360, Xbox One, Playstation 3, Playstation 4, and the PC. It will not be coming to Wii U.
Dying Light is set in an apocalyptic open world environment whose citizens have been turned into some sort of zombie-like creature following a vicious outbreak. The object of the game is to scavenge for supplies and survive at any cost from a first-person perspective, including crafting weapons from scavenged parts.
To help make Dying Light stand out from others in the same genre such as The Last of Us, Techland has designed the game to operate on a day-night cycle that will bring out the worst enemies after the sun goes down. The time to fight back and scavenge for supplies is during the day. At night, the hunter becomes the hunted.
Below are the first screenshots from Dying Light that offer an indication of the "free running mechanic" that Techland has built in. Surviving will not only hinge on a player's ability to defeat the infected, but also their ability to run through the streets, across the rooftops, and who knows where else.
Dying Light is set for release sometime in 2014. Click the screenshots below for a high resolution look.