'Chaos Code: New Sign of Catastrophe' Review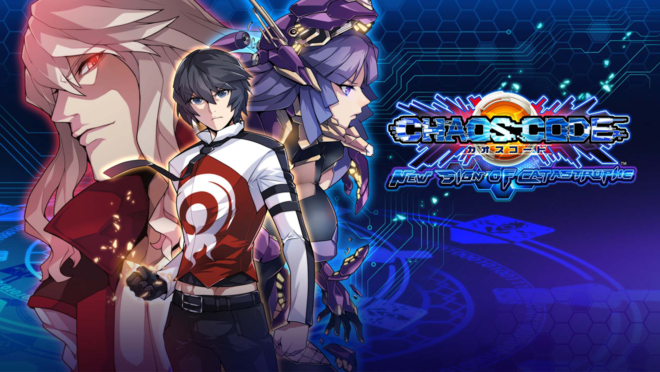 Ah, the old days of fighting games. I remember when you couldn't turn around in an arcade without seeing a new one almost every week. Some companies focused only on that market and created game after game, SNK for example. Fast forward 20-plus years and while not as popular in arcades, fighting games still have a huge following and online community, via in home consoles and PC. Publisher Arc System Works the masterminds behind the Guilty Gear and BlazBlue series has stood out as the most recent company to do this. Now with Chaos Code: New Sign of Catastrophe on the PlayStation 4, gamers will have access to what was originally a 2011 Japanese arcade game.
Also released for the Playstation 3 in the U.S. in 2013, Chaos Code has been around for a while and in various forms, as is the way of some past fighters. Re-releases and updated versions usually come with having support from a community who still craves that game from their last gen system, or who was it updated on their new one. Or, it could just be that the company is hoping for long-time fans to get excited, so they rehash an old game, toss in a couple of extras, a longer title, and then make a money grab.
Chaos Code: New Sign of Catastrophe comes out the gate fast with an intense anime intro and its wall of selectable modes at the first menu. I suggest the practice mode to get your bearings. What you will find is 16 selectable characters, from a robotic suit ninja chick with armor conveniently giving her large chest room to move, to a couple of kids named Cait & Sith, to a very large chef named Bravo. Chaos Code: New Sign of Catastrophe is full of options, though. Players can choose two out of four ability options, how they move, and even color customization from a very small pallet.
Get to know the characters. They are easy to learn and fun to play, depending on your preferences. That is one of the best parts about Chaos Code, it's very simple to learn and most of the special moves are easy to pull off. When playing the usual short obligatory arcade, or "story" mode, new players can even set the difficulty to a breezy "one" rating. This gives players a chance to get used to the game. There is plenty of surprising depth to the combat in Chaos Code. Enough that fans of the old SNK series should be right at home, playing like it's 1993. Right down to the comical "physics" of the female characters. Yeah, you know what I mean.
Load times are generally fast, and I saw little lag in Network Vs. mode. My favorite mode is Mission Mode, where you are given specific attacks that are the ONLY way to deal damage to your CPU opponent. It's very challenging and fun. These challenges unlock points you can use to buy more color pallet options and game art. The soundtrack for Chaos Code is a mix of various j-rock; repetitive and over the top. Yet It fits. The addition of a full wide screen view in this version is very welcome and does make the game feel at least a little more up to date, even if the graphics do not.
Chaos Code: New Sign of Catastrophe is a simple arcade fighter with hidden depth for fans of the genre. It has enough characters to keep players happy and at an MSRP of $19.99 in the PlayStation store, it's not a huge cost for a short amount of fun. But it really doesn't bring anything new to the table, sadly. If you find yourself wanting to relive the the SNK-era of fighting games, go for it, but for the rest of us, Chaos Code: New Sign of Catastrophe is a pass. 
Chaos Code: New Sign of Catastrophe is available now for PlayStation 4 and PC via Steam. This review is based on a copy provided for that purpose.
TheHDRoom may be paid a small commission for any services or products ordered through select links on this page.