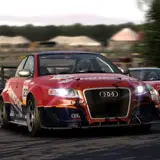 New in stores is the latest entry in the Need for Speed franchise from Electronic Arts, Need for Speed: Shift. Thanks to Coke Zero we have two sets of Need for Speed: Shift for Xbox 360 that will be awarded to the winners of this contest.
To enter, simply fill out and send in the completed entry form below. You can return and enter once per day as long as the contest is running. Each additional entry will increase your odds of winning.
In addition, you can visit My Coke Rewards and download a free Coke Zero Dodge Viper SRT10 that has improved speed, acceleration, handling, and braking compared to the regular Dodge Viper featured in the game and is available to use in the online and time-attack modes. Check out this ride in action below.
If you don't win, you can grab $10 off the game right here from My Coke Rewards.