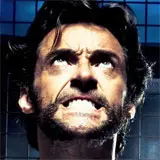 May 1 marks not only the beginning of the summer movie season with Fox's X-Men Origins: Wolverine debuting in theaters nationwide but also the release of Activision's "Uncaged Edition" game based on the film across multiple gaming platforms.
While I can't say which platform Hugh Jackman would prefer to control his digitized Wolverine on, I can say with extreme confidence that Activision has graciously given us four copies of the Playstation 3 versions of X-Men Origins: Wolverine that we're going to hand over to four of you.
Take your shot at bringing Wolverine home by sending in the completed entry form below. Optionally you can return any or every day the contest is running to increase your odds so be sure to bookmark us and keep coming back.
X-Men Origins: Wolverine is rated M for mature gamers only. You must be 17 or older to enter.
Uncage Wolverine's tragic past and discover how the ultimate weapon was created. Unleash the razor sharp adamantium claws, feral instincts and mutant regeneration power of the world's fiercest hero. Visceral combat. Pure rage. Epic battles. Take on the impossible in your hunt to uncover the secrets of Weapon X then exact your revenge.
Cinema quality action sequences with jaw-dropping graphics and detail
Over 100 custom moves, reflex quick-kills, and long-range lunge attacks
Rage abilities to unlock special moves and powers
Utilize Wolverine's Feral Senses for tactical advantages over the enemy
Real-time regeneration powers to mend bones and tissues for non-stop combat action