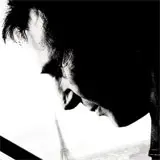 Now available on DVD from Fox Home Entertainment is Liam Neeson in Taken which proves the aging actor can still kick someone's ass with the best of them.
Three copies of Taken are sitting here looking for a new home and I aim to find one for them. If you'd like a shot at winning one, fill out and send in the completed entry form below. Better yet, return any or every day the contest is running to enter again. Good luck!
About Taken: When a former spy's estranged daughter is kidnapped in France, he (Liam Neeson) sets out to find her at any cost. Relying on his special skills, he tracks down the ruthless gang that abducted her and launches a one-man war to bring them to justice and rescue his daughter.