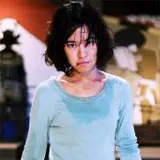 New from Magnolia Home Entertainment this week is the debut of Prachya Pinkaew's Chocolate on DVD and Blu-ray Disc (read our review).
Blu-ray is hands-down the best way to experience Yanin Wismitanant's amazing kung-fu skills and it just so happens we have two copies of the new Blu-ray version looking for a new home.
Send in the completed entry form below for a chance to win Chocolate on Blu-ray. To increase the odds of being selected as a winner, return each day this contest is running and enter again on each daily visit. Good luck!
About Chocolate: A young girl learns to fight from watching TV and the fighters from the boxing school next door. When she finds a list of debtors in her ailing mother s diary, she sets upon a violent quest to collect payment for medical expenses. Her quest is a dangerous one that ultimately leads her to her father, a gang member of the Yakuza.