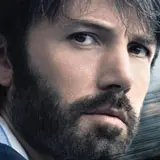 Ben Affleck's Argo is a frontrunner to win the Academy Award for Best Picture in just over a week. Before that potentially big night, Warner Home Video is releasing the Blu-ray and DVD versions of Argo on Tuesday, February 19.
If you haven't had the pleasure of taking a trip back in time while watching Argo yet, be sure to fill out and submit the form below that will enter you for a chance to win one of three Argo Blu-ray, DVD and UltraViolet combo packs up for grabs in this contest. Better odds of winning are easily obtained by returning each or every day the contest is open to enter again. You must be a resident of the U.S. or Canada to enter.
Based on real events the dramatic thriller "Argo" chronicles the life-or-death covert operation to rescue six Americans which unfolded behind the scenes of the Iran hostage crisis focusing on the little-known role that the CIA and Hollywood played-information that was not declassified until many years after the event. On November 4, 1979, as the Iranian revolution reaches its boiling point militants storm the U.S. Embassy in Tehran taking 52 Americans hostage. But in the midst of the chaos six Americans manage to slip away and find refuge in the home of Canadian Ambassador Ken Taylor. Knowing it is only a matter of time before the six are found out and likely killed the Canadian and American governments ask the CIA to intervene. The CIA turns to their top "exfiltration" specialist Tony Mendez to come up with a plan to get the six Americans safely out of the country. A plan so incredible it could only happen in the movies.