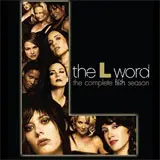 In conjunction with Showtime Entertainment, we're offering five copies of the fifth season of The L Word, releasing October 28 with an MSRP of $55.98, to the lucky winners of this contest.
All you have to do for your chance to win is fill out and send in the short entry form below. Once entered, you can optionally return each day and enter again as long as the contest is active, thus greatly increasing your odds of winning.
About the show: Unresolved romances and a long-simmering film project finally bear fruit in the fifth season of THE L WORD. Dreams come true and new life paths are forged for many of the series' characters this year, but not without the The L Word's trademark provocative storylines, sizzling sexuality, and heart-rending emotion.