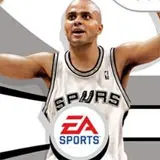 To commemorate the opening tip-off of the 2008-2009 NBA season, we're giving away one copy of EA Sports' NBA Live 09 All-Play designed specifically for Nintendo Wii.
Winning the tip and taking home NBA Live 09 All-Play is as simple as sending in the short electronic entry form below. You can return every day the contest is running to enter again which will greatly increase your odds of winning. Good luck!
About the game: Step onto the court and into the fun with a unique basketball experience designed exclusively for the Wii. NBA LIVE 09 All-Play offers more action with an over-the-top arcade basketball experience designed with everyone in mind. Improved responsiveness and more control options make this game easier and more fun to play than ever before.