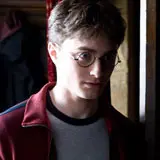 Muggles and Wizards, listen carefully as I have something important to say. We have concocted a special treat for two lucky HDR readers chosen by the Goblet of Fire itself. You won't even have to enter the Triwizard tournament or challenge Daniel Radcliffe, Rupert Grint or Emma Watson in a popularity contest for a chance to win.
One runner up will receive the following by owl (or a postal carrier if it proves too heavy):
Harry Potter Laptop Sleeve with Embroidered Patch
Slughorn Hat with Screen-print & Patch
Avada Kedavra T-shirt
Kids' custom dyed Slub Worn Potter Quidditch T-shirt
Kids' custom dyed Girl's G. Weasley Ultra Worn T-shirt
Women's Avada Kedavra T-shirt with Velvet Print
Sublimated Luna Lovegood Women's T-shirt
Next Level Quidditch T-shirt
Nose Biting Tea Cup
4″ x 6″ Tattoo Sheets
Square Button Sets
The winner better hide their loot as I heard Death Eaters have been known to swipe a Biting Tea Cup or two in their meandering travels.
One grand prize winner will receive everything listed above in addition to the following:
Gryffindor Quidditch Hoodie
Bezoars Box with Potion Pint Glasses
Super-soft 100% cotton Marauders Map beach towel measures approximately 54 inches long by 27 inches wide and displays the message, Messrs. Moony, Wormtail, Padfoot and Prongs are proud

to present the Marauders Map — a wb.shop.com exclusive!

Harry Potter and the Half-Blood Prince™ Messenger Bag (This black canvas messenger bag features a large Gryffindor logo and a small embroidered emblem from each house on the front.)
Entering is as simple as filling out and submitting the form below. Better yet, return any or every day the contest is running to increase your odds of winning with each additional entry.
In Harry Potter and the Half-Blood Prince™, Voldemort is tightening his grip on both the Muggle and wizarding worlds and Hogwarts is no longer the safe haven it once was. Harry suspects that dangers may even lie within the castle, but Dumbledore is more intent upon preparing him for the final battle that he knows is fast approaching. Together they work to find the key to unlock Voldemort's defenses and, to this end, Dumbledore recruits his old friend and colleague, the well-connected and unsuspecting bon vivant Professor Horace Slughorn, whom he believes holds crucial information.
Meanwhile, the students are under attack from a very different adversary as teenage hormones rage across the ramparts. Harry finds himself more and more drawn to Ginny, but so is Dean Thomas. And Lavender Brown has decided that Ron is the one for her, only she hadn't counted on Romilda Vane's chocolates! And then there's Hermione, simmering with jealousy but determined not to show her feelings. As romance blossoms, one student remains aloof. He is determined to make his mark, albeit a dark one. Love is in the air, but tragedy lies ahead and Hogwarts may never be the same again.
GOOD NEWS! WB Shop.com is offering TheHDRoom site visitors a coupon. At checkout, enter the code HALFBLOOD5 for $5 off any order of $25 or more, good only for purchases of Harry Potter official merchandise.
© 2009 Warner Bros. Ent.
Harry Potter Publishing Rights © J.K.R.
Harry Potter characters, names and related indicia are trademarks of and © Warner Bros. Ent. All Rights Reserved.
Harry Potter and the Half-Blood Prince™
In Theaters Wednesday, July 15
Be the first to know! Receive exclusive Warner Bros. Movie News Updates!