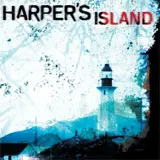 On September 8, CBS Home Entertainment is releasing all 13 episodes of the 2009 television series Harper's Island on DVD.
We are giving away three sets of Harper's Island on DVD to the randomly chosen winners of this contest. To participate, send in the completed entry form below. You can also choose to return any or ever day thereafter and enter again for better odds of winning.
Harper's Island is about a group of family and friends who travel to a secluded island off the coast of Seattle for a destination wedding. This island is famous for a streak of unsolved murders from seven years ago. In every episode, someone is killed and every person is a suspect, from the wedding party to the island locals. By the end of the 13 episodes, all questions will be answered, the killer will be revealed and only a few will survive.