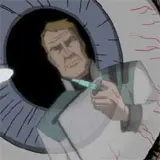 It has been said in space, no one can hear you scream. In Dead Space: Downfall on DVD and Blu-ray, the animated prequel feature-length film to EA's Dead Space videogame, the screams are deafening.
We have one copy of the new Dead Space: Downfall DVD ready to hand over to the lucky winner of this contest. Qualifying to win is as simple as sending in the electronic entry form below. You can even return each day the contest is running and enter again to increase your odds of winning. Good luck!
About the film: On a deep space mining mission to a remote planet, an ancient religious relic – thought to be proof of the existence of God – is unearthed and brought aboard. When the unholy artifact unleashes a long-dormant alien race, its glimpse of Heaven transforms the ship into a living Hell. Prepare yourself for the disturbing opening chapters of the EA game that takes adult animation to graphic new levels of bloodshed and terror.