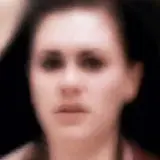 New to Blu-ray and DVD as of July 10 from director Kenneth Lonergan is Margaret, the critically acclaimed and gut-wrenching Fox Searchlight drama starring Anna Paquin (True Blood), J. Smith-Cameron and Matt Damon.
We've teamed up with Fox to offer two readers the Blu-ray and DVD combo pack of Margaret in this contest. To enter, simply fill out and submit the entry form below. The odds of winning can be increased each or every day you stop back to enter again as long as the contest is still open. You must be a resident of the U.S. or Canada to participate.
In addition, please check out the 8 Degrees of Margaret chart below. This chart is laid out like Six Degrees of Kevin Bacon and connects the talent in Margaret based on their previous works. You might even learn something in the process.
MARGARET centers on a 17-year-old New York City high-school student who feels certain that she inadvertently played a role in a traffic accident that has claimed a woman's life. In her attempts to set things right she meets with opposition at every step. Torn apart with frustration, she begins emotionally brutalizing her family, her friends, her teachers, and most of all, herself. She has been confronted quite unexpectedly with a basic truth: that her youthful ideals are on a collision course against the realities and compromises of the adult world.