The comedy Friends With Kids starring Adam Scott, Jennifer Westfeldt, Jon Hamm, Kristen Wiig, Maya Rudolph, Chris O'Dowd, Megan Fox and Edward Burns is coming to Blu-ray, DVD and digital download on July 17. The story revolves around a couple friends who decide to have a kid yet keep their relationship platonic to avoid the pitfalls of kids destroying the romance of a relationship. As they learn, not everything always ends up going according to plan.
We have teamed up with Lionsgate to offer one grand prize winner Friends With Kids on Blu-ray. To earn it, you will have to submit the short entry form below as well as caption the picture below by using the comments section at the bottom of the page. Please include your first name and last initial with the caption so we can match it up to your entry. The best/funniest caption in our opinion will win the Blu-ray.
Three runners up will get to take home Friends With Kids on DVD. These winners will be chosen strictly by entries and not by the caption. Because this is a daily entry contest, you are invited to enter once per day as long as the contest is open. The more entries, the better the odds of winning. Good luck everyone.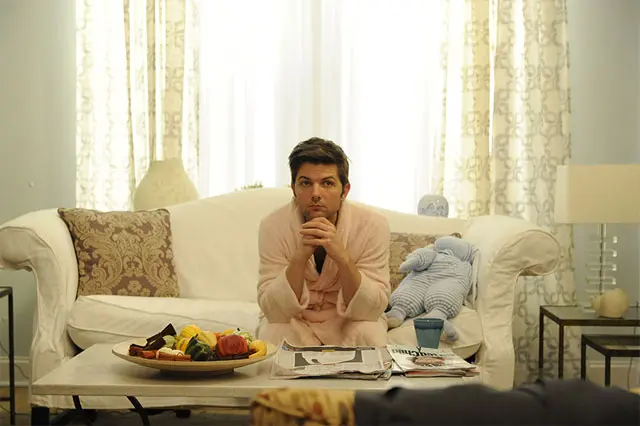 Important: You must caption this image in the comments section below to qualify for a chance to win the Blu-ray