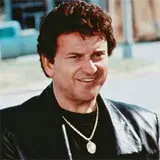 New York law meets a deep south courtroom in the classic comedy My Cousin Vinny starring Joe Pesci, Ralph Macchio, Marisa Tomei and Mitchell Whitfield.
Fox is releasing My Cousin Vinny on Blu-ray Disc and high-def for the first time on August 4. To go along with the big debut, I have five sets of the disc that will be issued to the yutes, err… winners of this contest.
Eligibility to win is as simple as sending in the completed form below. Increasing the odds will require returning any or every day the contest is active to enter again. Good luck!
Two New York teenagers travel down south through rural Alabama when a series of coincidences lands them in jail charged with first-degree murder in the Oscar winner My Cousin Vinny, arriving on BD August 4 from Twentieth Century Fox Home Entertainment. Not being able to afford an attorney, the teens, Bill and Stan turn to Bill's cousin Vinny, an inexperienced lawyer who took six tries to pass his bar exam. Never having been in a trial, Vinny has to defend his clients and battle an uncompromising judge, some tough locals, and even his fiance, Mona Lisa Vito who just does not know when to shut up, to prove his clients' innocence.