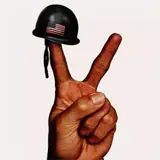 Robert Altman's M*A*S*H movie is now available on Blu-ray Disc and I have five of the new release to be awarded in this contest.
Send in the completed form below for a chance to win M*A*S*H on Blu-ray. For a better chance, return any or every day and enter again. Good luck!
One of the worlds most acclaimed comedies, M*A*S*H focuses on three Korean War Army surgeons brilliantly brought to life by Donald Sutherland, Tom Skerritt and Elliott Gould. Though highly skilled and deeply dedicated, they adopt a hilarious, lunatic lifestyle as an antidote to the tragedies of their Mobile Army Surgical Hospital, and in the process infuriate Army bureaucrats. Robert Duvall, Gary Burghoff and Sally Kellerman co-star as a sanctimonious Major, an otherworldly Corporal, and a self-righteous yet lusty nurse.