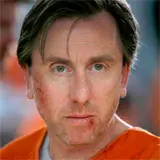 After playing Emil Blonsky aka The Abomination in Marvel's latest Hulk film, actor Tim Roth signed up with Fox to star in the new series Lie to Me which is coming to Blu-ray Disc and DVD on August 25.
I have three sets of Lie to Me: Season One on Blu-ray Disc that will be issued to the three randomly drawn winners in this daily entry contest. For a chance to win one, fill out and send in the completed entry form below. You're encouraged to return any or every day and enter again to up the odds.
Tim Roth stars as Dr. Cal Lightman, a compelling new drama from the producers of 24, about the world's leading deception expert who studies facial expressions and involuntary body language to expose the truth behind the lies.