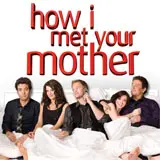 Emmy's new golden boy Neil Patrick Harris co-stars in How I Met Your Mother, the comedy series debuting on Blu-ray Disc September 29 with season four.
I have five sets of How I Met Your Mother: Season Four on Blu-ray that will be individually sent to the five lucky winners of this contest. Fill out and send in the form below to enter, or better yet, return any or every day after to enter again and increase the odds of winning each time.
The woman of his dreams is out there – the question is, who is she? Told in a series of flashbacks, "How I Met Your Mother" is the hilariously unpredictable story of how twenty-something Ted meets his soul mate and says goodbye to the singles' world of pick-up lines, one night stands and relationship "deal-breakers." Things have a funny way of working out in this delightfully fresh and fast-paced comedy.