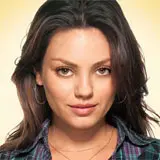 It's time to kick off the second week of our new Weekend Box Office Prophet game that lets you predict what five films this upcoming weekend will total in ticket sales.
Three very different newcomers are squaring off this weekend unlike last week where a pair of horror films waged war. Gamer with Gerard Butler is going after the guys, All About Steve with Sandra Bullock the girls, and Extract with Jason Bateman and Mila Kunis – on the fewest screens – hopes everyone is up for a few good R-rated laughs.
The last two slots go to those horror films, Halloween 2 and The Final Destination, which now face the dreaded second week drop.
Once your predictions are entered you'll be able to return to this page and follow your best guesses versus those of the Prophet (me) and the cumulative average of the other players. Next Monday evening the final results will be published (view last week's results in a new window) and then the next game will launch the following morning.
Good luck, players. Make those predictions count.