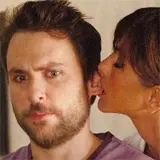 Horrible Bosses and Zookeeper hope laughs will help topple Michael Bay's Transformers: Dark of the Moon at the box office this weekend. It'll be a skyscraper-tall order as the 3D robotic juggernaut has plowed through the competition since its release over a week ago.
In our Weekend Box Office Prophet Game, you are given the opportunity to predict what those three films along with Cars 2 and Bad Teacher will make at the North American box office this weekend (Friday, July 8 – 10). Our Prophet's prediction will go head-to-head with the average predictions of all the players that participate. If the players win three or more films then the top individual player will take home Company Men and, newly added to the pot this round, The Rite on Blu-ray as last week the Prophet won 3-2.
If the Prophet wins again then both prizes will roll into the next round and be joined by a third. That's the maximum size pot that will be offered in the game and will be available until the players can beat the Prophet.
Predictions entered will immediately update the average prediction scores for all the players below. This round's entry period will close tonight at 9pm PST Thursday, July 7.