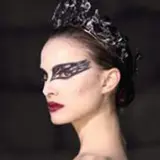 Given last weekend's subpar performance from The Voyage of the Dawn Treader and The Tourist, I've decided that this round of the Weekend Box Office Prophet Game will feature – for the first time since the game's inception – a new film in every slot. With no carryovers this will be one of the hardest rounds you'll have the opportunity to play in.
The object of the game is to predict the North American box office totals from Friday, December 17 through Sunday, December 19 for Black Swan with Natalie Portman and Mila Kunis, Tron Legacy with Garrett Hedlund and Jeff Bridges, How Do You Know with Owen Wilson and Reese Witherspoon, Yogi Bear, and The Fighter with Mark Wahlberg and Christian Bale. Your prediction will be averaged in with all the players and compared against the Prophet's prediction for each film. If the players win 3 or more of the films then the top player will win Mad Max on Blu-ray, Shaun of the Dead on DVD and new this week, Battlestar Galactica: Razor on Blu-ray. If the Prophet wins 3 or more of the films then the top player takes home a consolation DVD prize like Shanen did in the last round and the prize pot will roll into next week and be added to.
The average player scores will update in real time below as new predictions are entered. The entry period will close at 8pm PST Thursday, December 16.