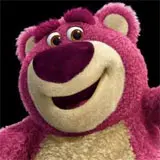 It's the Toy Story 3 round in our weekly Weekend Box Office Prophet game where predictions are sure to be through the roof. But first, the last round ended in a 2-2-1 tie between the average player scores and the Prophet – the third time this has happened. A tie goes to the players so top finisher Gilly11 wins a total of 5 Blu-ray Disc titles. Nice job!
This week's winner will no doubt be decided by whomever can come closest on Pixar and Disney's Toy Story 3. Not Jonah Hex with Josh Brolin and Megan Fox, The Karate Kid with Jaden Smith, The A-Team and Shrek Forever After should be able to make half as much as what Toy Story 3 and its IMAX and 3D upcharges will pull in.
The goal of this interactive game is to predict what these five films will make in millions of dollars from Friday, June 18 through Sunday, June 20. Your prediction is averaged in with the other players for a cumulative score to compete against the Prophet predictions (view the overall leaderboard).
Should the average player differences between the actual box office gross and predicted grosses beat the Prophet for 3 or more of the 5 films, the top player will win Lionsgate's Circle of Pain on Blu-ray. A tie rules in favor of the players.
If the Prophet wins, then this Blu-ray prize will rollover into the next round and be joined by another. We will still award a small DVD prize to the top place finisher in that event.
Once you are successfully logged in, the average player scores will update in real time below as new predictions are entered. The entry period will close at 9pm PST Thursday, June 17, with this round's results being published next week.