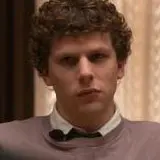 David Fincher's The Social Network starring Jesse Eisenberg as Mark Zuckerberg, Andrew Garfield as Eduardo Saverin and Justin Timberlake as Sean Parker is all but a lock to win this weekend's box office. But by how much? And who will come in second?
In this new round of our Weekend Box Office Prophet Game, your goal is to predict what newcomers The Social Network, Case 39 with Renée Zellweger, Bradley Cooper and Ian McShane, Matt Reeves' Let Me In with Chloe Moretz and Kodi Smit-McPhee, as well as holdovers Wall Street: Money Never Sleeps and Legend of the Guardians: The Owls of Ga'Hoole will make in ticket sales from Friday, October 1 through Sunday, October 3. Your predictions will be averaged in with the other players to go up against The Prophet predictions. Should the average player differences between the actual box office gross and predicted grosses beat the Prophet for 3 or more of the 5 films, the top player will win the following: Date Night (Blu-ray), The Diplomat (Blu-ray), NCIS Los Angeles: The Complete First Season (DVD), Machine Gun McCain (Blu-ray), $5 A Day (Blu-ray), Wall Street: Insider Trading Edition (DVD) , and this week's new excellent addition, Modern Family: Season One (Blu-ray).
If the Prophet comes out on top then these prizes will roll into the next round and be joined by an eighth while the top player finisher will score a consolation DVD.
Once you are successfully logged in, the average player scores will update in real time below as new predictions are entered. The entry period will close at 9pm PST Thursday, September 30, with this round's results being published sometime Monday in our box office actuals report.