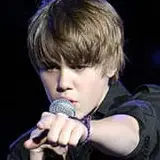 The cobwebs have been dusted off and our Weekend Box Office Prophet Game has returned! In the last round that feels like it occurred ages ago, the players scored a decisive 4-1 victory over the Prophet with top finisher moviebob scoring the jackpot prize. This Justin Bieber flavored round the prizes reset with The Tournament on Blu-ray up for grabs.
To play you have to predict what The Roommate, The Eagle, Gnomeo and Juliet, Justin Bieber: Never Say Never, and Just Go With It will make at the box office from Friday, February 11 through Sunday, February 13. Four of these five films are new this weekend so it won't be easy.
Your predictions will be averaged in with everyone else to go up against the Prophet prediction. Should the Prophet win 3 of the 5 films then the prize will roll into next week and be joined by another while the top player finisher gets a consolation gift. If the Prophet loses then the top player finisher takes home the prize.
The average player scores will update in real time below as new predictions are entered. This round's entry period will close at 8pm PST Thursday, February 10. Good luck and remember: Valentine's Day is on Monday.