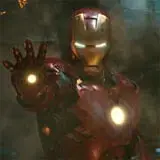 As Iron Man 2 looms, the Prophet fell to the players 1-3-1 (see the results) in last weekend's round of the Weekend Box Office Prophet Game. Player codyunderblood came out on top and will take home The Twilight Saga: New Moon on Blu-ray Disc for their efforts.
The next round of our weekly interactive game is the first we have launched in the summer blockbuster season. Jon Favreau's Iron Man 2 will be the deciding factor this round as it blasts into theaters with huge expectations. Holdovers from last week including A Nightmare on Elm Street, Furry Vengeance, Date Night and How to Train Your Dragon are also in this round.
The game's objective is to guess the final domestic box office dollars in millions for these five films from Friday, May 7 through Sunday, May 9. Your prediction is averaged in with the other players for a cumulative score to compete against the Prophet predictions.
Should the average player differences between the actual box office gross and predicted grosses beat the Prophet for 3 or more of the 5 films, the top player will win Elektra: Director's Cut on Blu-ray Disc as a nice Marvel tie-in with Iron Man 2. A tie goes in favor of the players.
If the Prophet wins then this prize will rollover into the next round and be joined by another. We will still award a small prize to the top place finisher should that happen (view the overall leaderboard).
Once you are logged in, the average player scores will update in real time below as new predictions are entered. The entry period will close at 9pm PST Thursday, May 6, with this round's results being published in the next round's game page next Tuesday.