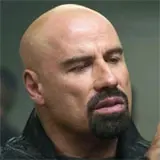 Lightning struck twice in our weekly Weekend Box Office Prophet game as veteran player WalkingDisaster came out on top for the second weekend in a row (view the leaderboard). Due to a scoring mistake last week that inadvertently labeled the players as winners versus the Prophet, the Mystic River Blu-ray prize will roll forward into this week (view last round's result).
Taking on incumbent box office ruler Avatar this upcoming weekend are newcomers Dear John with Channing Tatum and Amanda Seyfried, and From Paris With Love with John Travolta and Jonathan Rhys Meyers. They will be joined in this round by holdovers When in Rome with newly engaged Kristen Bell and Edge of Darkness with re-focused Mel Gibson.
The object of this game is to guess the final domestic box office dollars in millions for these five films from Friday, February 5 through Sunday, February 7. Your prediction is averaged in with the other players for a cumulative score to compete against the Prophet predictions.
Should the average player differences between the actual box office gross and predicted grosses beat the Prophet for 3 or more of the 5 films, the top player will win twp prizes: rollover prize Clint Eastwood's Mystic River on Blu-ray Disc and the newly added prize Walk the Line on Blu-ray Disc. If the Prophet wins then both prizes will rollover into the next round and be joined by a third.
Once you are logged in, the average player scores will update in real time below as new predictions are entered. The entry period will close the evening of Thursday, February 4, with this round's results being published in the next round's game page on Tuesday.
The last round saw a record 58 players take on the Prophet. Let's see if we can break the 60 player mark this round.