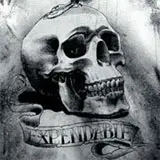 It's the battle of the sexes this weekend at the box office as Sylvester Stallone and his pumped up companions take aim at Julia Roberts and her army of estrogen charged women. Hoping to slide past the gender-specific new offerings is the pop culture fueled Scott Pilgrim vs. the World and last weekend's champ The Other Guys with Will Ferrell and Mark Wahlberg.
These four films and Christopher Nolan's Inception are eligible this new round of our Weekend Box Office Prophet Game for you to predict their upcoming weekend ticket sales at the domestic box office from from Friday, August 13 through Sunday, August 15. Your predictions are then averaged in with all the players to go up against the Prophet predictons.
Should the average player differences between the actual box office gross and predicted grosses beat the Prophet for 3 or more of the 5 films, the top player will win Date Night on Blu-ray. If the Prophet comes out on top then this prize will roll into the next round and be joined by another. We will still award a small DVD prize to the top place finisher should this happen (overall game leaderboard).
Once you are successfully logged in, the average player scores will update in real time below as new predictions are entered. The entry period will close at 9pm PST Thursday, August 5, with this round's results being published Monday evening in our box office actuals report. You only have a 24-hour period to make your predictions this round so get busy!