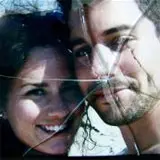 This upcoming round of the Weekend Box Office Prophet game was fairly straightforward until Paramount's Paranormal Activity exploded onto the scene in very limited release last weekend sparking a wide release on October 16.
Before Paranormal Activity's inclusion, Where the Wild Things Are from Spike Jonze was heavily favored to finish first over fellow newcomers The Stepfather and Law Abiding Citizen as well as holdover Couples Retreat. Now all bets are off as horror faces off against children's fantasy for the top spot.
The Weekend Box Office Prophet game lets you predict what five individual films will make in millions at the box office from Friday through Sunday. The average participant scores will be weighed against the Prophet's score and if the Prophet loses, a prize or prizes will be awarded to one or more top players from that week. Last week the Prophet won. The week prior, you all did.
Weekly and cumulative scoring charts are available on the main game page. Good luck to all.