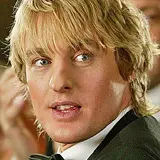 Owen Wilson and Jason Sudeikis are hoping their Hall Pass grants them access to the top of the weekend box office charts. Standing in their way is Nicholas Cage in Drive Angry 3D along with the top holdovers Unknown with Liam Neeson, I Am Number Four with Alex Pettyfer, and Gnomeo & Juliet.
In this game you are tasked with predicting what these five films will make at the box office this upcoming weekend with your score averaged in with everyone else to go up against the Prophet prediction. We play this game weekly, and in the last round the players won 4-1 (despite the Prophet finishing second overall for the second round in a row) so top player scorer cinemaman1 takes home a pair of Blu-ray films.
The prize pot starts over this week with Predator: Ultimate Hunter Edition on Blu-ray up for grabs and a random DVD going to the top player finisher if the Prophet wins 3 or more of the films. In that latter scenario the Blu-ray will roll into next week and be joined by another.
The average player scores will update in real time below as new predictions are entered. This round's entry period will close at 8pm PST Thursday, February 24.