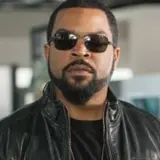 So how is your weekend going? If you're Universal Pictures, it couldn't be better. Thanks to the record-setting opening for their comedy Ride Along with Ice Cube and the continuing success of Lone Survivor, the studio all but owned the North American box office over the three-day Martin Luther King Jr. holiday weekend. The two hits were joined by the strong debut for the animated The Nut Job, a merely okay opening for Paramount's Jack Ryan: Shadow Recruit and a hellish opening for Fox's Devil's Due.
With no new comedies in the market since last month's Anchorman: The Legend Continues, people were in the mood to laugh and in need of a new movie to do so. That necessity was fulfilled by Ride Along, a PG-13 comedy starring Ice Cube and Kevin Hart and directed by Tim Story (Think Like A Man). The movie opened on 2,663 screens this weekend to command a big $41million for a great per screen average of $15,396. Reviews were negative for the African-American buddy comedy (16% on Rotten Tomatoes), but audiences could care less what they had to say. Those who attended on opening day that were polled by CinemaScore bestowed the feature with a solid "A" rating.
Universal's other hit Lone Survivor had a strong hold in its second go around following a $38 million haul last weekend. Thanks to strong word of mouth among ticket buyers, the Mark Wahlberg military drama dropped a moderate 39% to earn an estimated $23.2 million this weekend on 2,989 screens. To date, the Peter Berg feature has earned a great $74 million and should cruise by the $100 million mark within the next week or so. Hitting at least $125 million by the end of its run is also a strong possibility.
Read our Lone Survivor review.
Third place went to Open Road Films' animated feature The Nut Job with a solid $20.6 million from 3,427 theaters. This number is impressive given the fact that Disney's Frozen hasn't slowed down much at the multiplexes. That said, the market was ripe for a new animated feature for families to check out and an aggressive ad campaign made enough of an impact to get families to check something else out besides singing sisters and snowmen. Like Ride Along, reviewers tore The Nut Job a new one via a dire 13% Rotten Tomatoes approval rating. CinemaScore polling earned the movie a so-so "B" rating. The Nut Job features the voice talents of Will Arnett, Katherine Heigl, Liam Neeson and Brendan Fraser.
Landing softly in fourth place with a mediocre $17.2 million from 3,387 screens was Paramount's second attempt to revive the Jack Ryan franchise (the first being 2002's The Sum of All Fears), Jack Ryan: Shadow Recruit. Star Trek's Chris Pine takes over the Ryan role in this original story that details Ryan's first foray into the CIA. Kenneth Branagh directs and co-stars alongside Kevin Costner and Kiera Knightley.
Read our Jack Ryan: Shadow Recruit review.
Reviews were decent for the feature (61% RT rating) but audiences appeared to be indifferent. They gave the $65 million production a "B" rating. The movie was originally scheduled to open on Christmas Day but was bumped to this weekend when The Wolf of Wall Street was moved from November to December 25.
The fourth newcomer of the weekend was Fox's demonic baby flick Devil's Due with an awful $8.5 million from 2,544 theaters to land in seventh place. Reviews were bad (17% approval on Rotten Tomatoes) and the CinemaScore rating of "D+" even worse. By the time this $7 million turkey leaves town (which should be within a week), more people will have seen the awesome YouTube promotional video than they did the actual film.
Rounding out the top five for the weekend was the Disney blockbuster Frozen with $12 million from 2,979 screens. Off a scant 19% from last weekend, the Oscar-nominated feature has earned a spectacular $332.6 million domestically after nine weeks of release. Overseas, the movie has earned $426.5 million and still has plenty of life left in it. Hitting the $1 billion mark by the end of its global campaign is not out of the question.
Speaking of Oscar nominations, those bestowed with the nods on Thursday that were in the top ten saw modest increases in their weekend earnings. American Hustle increased 28% to earn $10.6 million to land in sixth place. To date, the R-rated feature has earned a big $116.4 million. August: Osage County added over 1100 theaters but only saw its business increase by 6% to $7.5 million (good for eighth place) and an overall total of $18 million. The Wolf of Wall Street actually dropped 15% while earning $7.5 million to land in ninth place. Its domestic haul stands at $90.2 million. Rounding out the top ten was the Oscar-slighted Saving Mr. Banks with $4.1 million and a new domestic total of $75.3 million.
Next weekend sees the debut of only one wide release, the Lionsgate feature I, Frankenstein. Ride Along should have no trouble staying at the top spot.