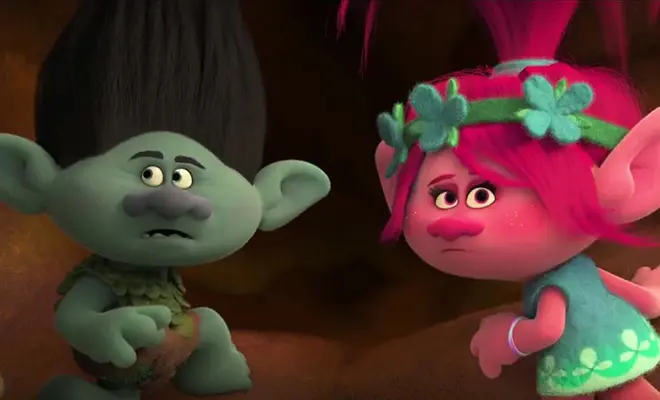 If everything is "awesome" in The LEGO Movie universe then over where DreamWorks crafted the Trolls movie starring Justin Timberlake and Anna Kendrick is where everything is simply "happy." Whereas The LEGO Movie and most high profile animated films strike a balance between appeasing mature and adolescent audiences, Trolls tilts the needle toward the young end in obvious and not-so-obvious ways.
Trolls was a box office hit with Trolls 2 already pegged for a 2020 release. The film got a big boost by star Timberlake's original hit song Can't Stop The Feeling! that became an instant hit.
Timberlake's song is saved for the final act while new renditions of other songs like Lionel Richie's Hello and Cindi Lauper's True Colors help guide the story forward. You become so accustomed to song remakes that by the time Can't Stop The Feeling! arrives it feels like another remake built into the film.
Let's be honest; no kid today will recognize the 80s song remakes in Trolls. More original songs would have help lift these sequences that slow the film down.
Trolls is ultimately about embracing fun and controlling your own happiness. If you think of the diminutive Trolls as children and their enemies, the lumbering Bergen as the adults, the film's subtle other message is that parents need to lighten up and have fun with their children.
The world of Trolls is bright and colorful, the perfect stew for a vibrant Blu-ray picture. Colors pop off the screen in an almost 3D-like manner, while the audio mix is most front-balanced but still finds a way to push some ambient noise around the room from time to time.
Most of the bonus features are around 5 minute in length with a mix of material designed for kids and adults. Party Mode is all for the kids and designed to get them off their butts and signing along with the film's many tunes.
Party Mode
Travel Through Troll Village
The Potion for Stop-Motion
Creating Troll Magic
Troll 2 Troll
Inside the Bunker
Deleted Scenes with Intros by Director, Mike Mitchell and Co-Director, Walt Dohrn.
Trolls may have missed the boat in terms of its release versus when the little big-haired critters were popular, but they struck a chord with modern kids and will keep on singing and dancing for another go around. Adults may find themselves checking their watch, but kids will love watching the Trolls overcome their greatest fears and partying the night away.
Trolls on Blu-ray was released February 7th, 2017.
TheHDRoom may be paid a small commission for any services or products ordered through select links on this page.