The latest James Bond 007 big-screen adventure Spectre from director Sam Mendes is coming to home video sooner than you might think, assuming you want to download it before getting your hands on the physical disc version.
Fox Home Entertainment has announced a January 22, 2016 release date for Spectre starring Daniel Craig, Monica Bellucci, Andrew Scott, Ralph Fiennes, Léa Seydoux, Naomie Harris, Ben Whishaw, Jesper Christensen and Christoph Waltz. The Spectre Blu-ray release date, as well as DVD, falls a few weeks later on February 9.
Spectre has earned over $850 million at the worldwide box office as the latest run of Bond movies starring Craig in the titular role continues to outperform expectations. Its success paves the road for many more Bond films in the future, including a villain who will carry forward into future installments.
You can pre-order Spectre on Blu-ray or DVD for a discounted price at Amazon.com right now with free Prime shipping and low price guarantee.
The Blu-ray edition of Spectre is a combo pack release with Digital HD. Tech specs aren't available right now, but here's a list of bonus features including those exclusive to the Blu-ray and Digital versions.
SPECTRE: Bond's Biggest Opening Sequence (Blu-ray/Digital exclusive)
Gallery (Blu-ray/Digital exclusive)
Video Blogs

Director – Sam Mendes
Supercars
Introducing Léa Seydoux and Monica Bellucci
Action
Music
Guinness World Record
Here's the finalized Spectre Blu-ray and Digital combo cover art.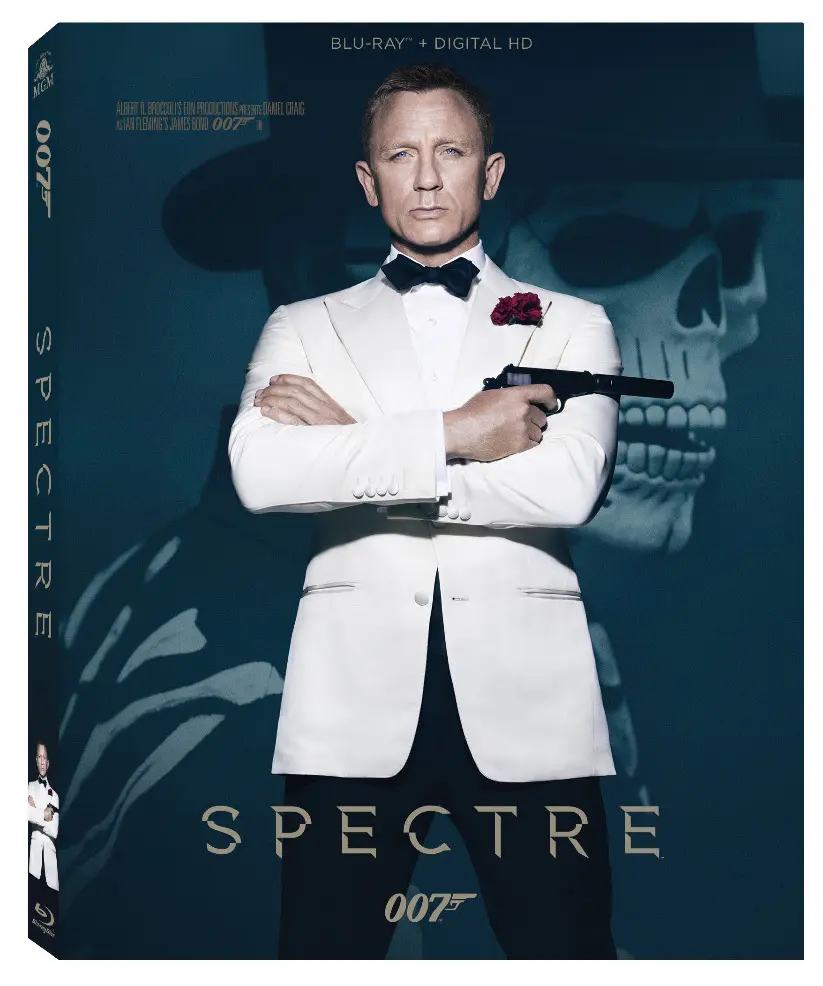 bru