It's that time of year again, when critics compile their "best of" lists for the year, and we here at TheHDRoom are no different. Previously, we published our list of the best films of 2015, and now we are talking about the best Video Games of 2015.
It was an absolute banner year for gaming, as many AAA titles challenged for these top 10 spots. The competition was incredibly fierce, and I can guarantee that some amazing games got left out, as there were just too many wonderful games to play in 2015. Do you agree with this list? Did we leave off your favorite game? Be sure to let us know in the comments below.
Here are the 10 best video games of 2015.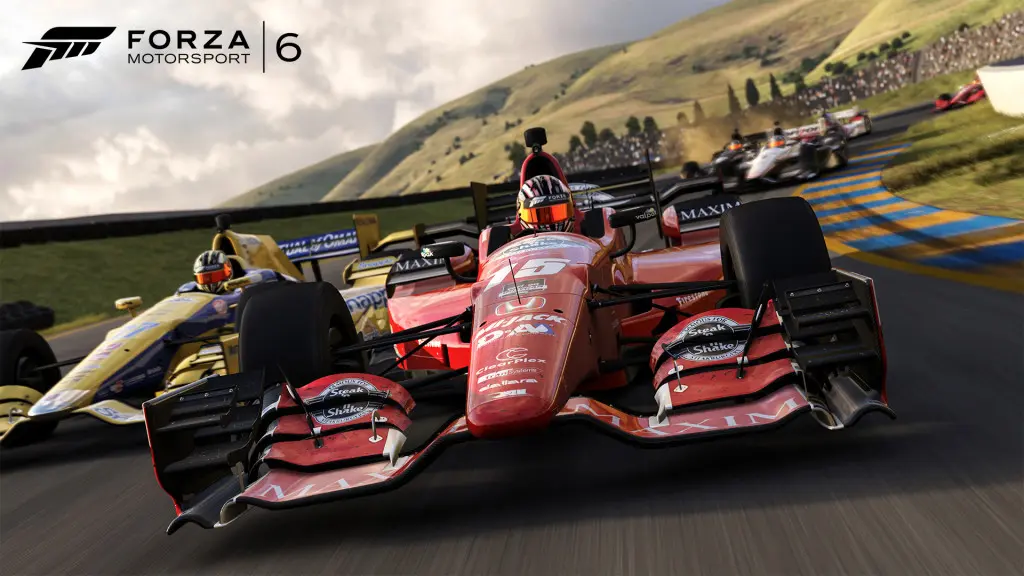 10. Forza Motorsports 6 (Xbox One). The Forza Motorsports series has always been one of the best for both pick-up-and-play fans and car game enthusiasts. The sixth game in the series — and second on the Xbox One system — hit all the turns at optimum speed and created one amazing racing sim game. Easy to pick up, and very tough to put down, Forza Motorsports 6 is an amazing game, and as as we said in our review, "Forza Motorsport 6 is a simulation racer first, and best of its class at that."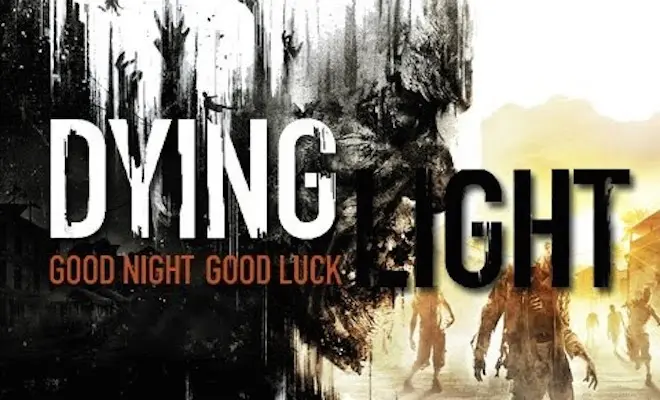 9. Dying Light (All). This is, by far, the oldest game on the list, having hit stores in January, but it was a game that stuck with me. Running missions while the world was infested with infected zombies, and even worse things at night, made for a thrilling game experience. It helped thats the story was solid and the graphics were outright gorgeous. This was one of my favorites all year long, and deserves a spot on this list.
8. Assassin's Creed: Syndicate (All). Ubisoft learned its lesson. After the rocky launch of last year's Assassin's Creed Unity, the developer righted most of its past mistakes with Syndicate, and delivered one of the best games of the year. Syndicate takes all of the best parts of the previous games (save for multiplayer, which was left out completely) and presented one epic adventure throughout 1868 London. The additions to the series, including the new grapple gun, and two twin protagonists — one a female! — made the Assassin's Creed experience fun to play. The gang wars and the real-world hunt asides fleshed out the package, and a 40-plus hour adventure waited all who played — including a neat level from 1917 London during World War I (or the Great War as it was called then). Historical luminaries pop up all over to aid the Fryes on their mission, and Ubisoft proved once again why Assassin's Creed is their flagship franchise. I can't wait to see where the series goes next.
7. Call of Duty: Black Ops III (All). I'm actually just as shocked as you that this year's Call of Duty made this list, but if you played it, you probably know why. Treyarch proved once and for all that they are the alpha CoD developer in Activision's stable, as Black Ops III is one of the best games in the series. The science-fiction story, the insane amount of customization — both in the single player and in the multi-player modes — and a full fledged Zombies mode that could have been a stand-alone title in itself makes Black Ops III the biggest, most robust Call of Duty game to date. There is no shortage of stuff to do and unlock here, and even long-time veterans of the series are singing its praises for the additions like specialists in multi-player and the ability to fully customize weapons for use in the story campaign. It all works incredibly well here. We called it the best Call of Duty game to date in our review, and we stand by that call still today. Call of Duty: Black Ops III is the best shooter of 2015.
6. Until Dawn (PS4). Less of a game and more of an interactive, choose your own adventure-type horror movie, starring the likes of Hayden Panettiere (Heroes), Rami Malek (Mr. Robot), and Brett Dalton (Agents of SHIELD), Until Dawn transcended the survival horror genre and created something never seen before for fans of scary games — or even movies. It also helped that it was possibly the best-looking game on this list. Until Dawn is a masterpiece of modern horror, and subsequent play-throughs are warranted, as, in theory, no two games will be played alike.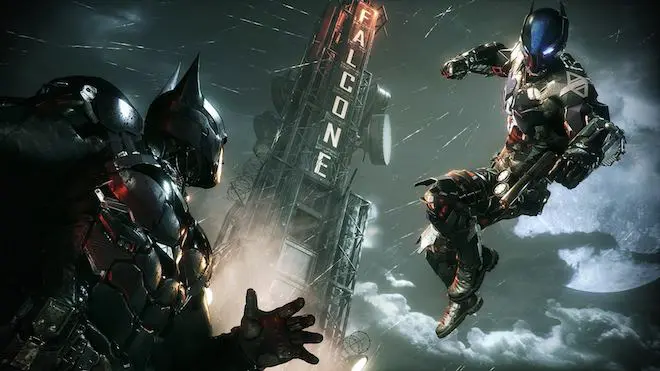 5. Batman: Arkham Knight (All). The presumably last Rocksteady Batman: Arkham game was also one of its best. Bringing the Arkham series to new-gen systems elevated the entire narrative to a new level. Unfortunately, forced, non-sensical bat mobile levels late in the game kept Arkham Knight from ranking higher, but other than that, this is one of the best Batman games ever, and one of the best games of 2015.
4. Super Mario Maker (Wii U). Nintendo opened the doors to the Mario franchise and created a platform for fans to create their own Mario levels and the result was nothing short of fantastic. The interface was simple and the results were amazing. While Nintendo hasn't released solid stats, there are millions of levels to play here. Of these millions of levels created by the gaming community, most of them are incredibly challenging and brilliant in design (and to fair, some are not so much). Think about that: millions of Mario levels to play, making this, by far, the biggest Mario game ever. There is no end here, for the game, or the fun.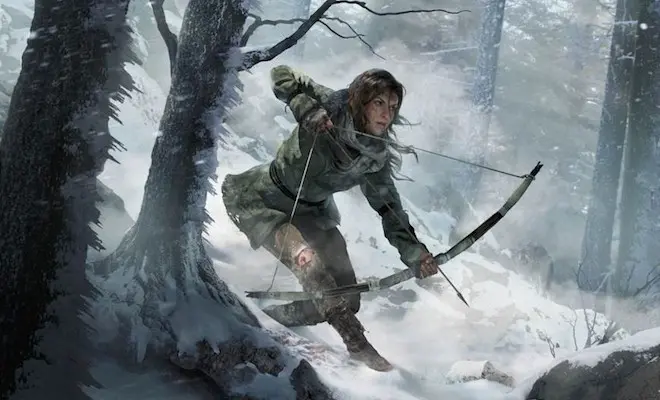 3. Rise of the Tomb Raider (Xbox One). This is possibly the latest game to join this list, but make no mistake, its place is warranted. The continuing adventures of a younger Lara Croft took the franchise to unexpected places. Crystal Dynamics took the criticisms from 2013's reboot/reimagining and created not only the best Tomb Raider game, but one of the best games of this new console generation. A great story that takes players across the globe, missions and motivations that makes sense, and more than enough to do in side quests make this game a must-play for fans of all game genres. Its locations and environments are amazing to look at and Rise of the Tomb Raider sports some of the best looking character models in all of gaming. And Camilla Luddington's performance as Lara is easily the best localization of 2015. If you have an Xbox One, you need to play this game. If you don't, just wait until it comes to PS4. But make sure you play it. It's that damn good.
2. Metal Gear Solid V: The Phantom Pain (All). Kojima's masterpiece would have absolutely ruled this list had the No. 1 game not come out months before it. MGS V: The Phantom Pain took open world gaming to a new level, and the Fox Engine — built specifically for this game — as well as the careful mission/story structure, the base-building mechanism from Peace Walker, the multiple ways to play (stealth vs. guns blazing, and mixtures of both), and the attention to detail that Hideo Kojima has always been known for make this game one of the best of 2015 — and of all time. Too bad the ugly — and public — divorce between Kojima and Konami has all but sealed the series' fate going forward. Without Kojima, there is no Metal Gear. Period. And Konami milking a Kojima-less franchise to underwrite its mobile and parlor gaming divisions all but proves that Konami, as a publisher, is dead. In the meantime, fans old and new have one last epic (seriously, we never published a review for this game because I am STILL playing it — 100-plus hours later) mission to complete, and then we will all feel that Phantom Pain knowing that Kojima will never again create a Metal Gear (Solid, or otherwise) game.
1. The Witcher III: Wild Hunt (All). There's not much more that can be said about Witcher III. I gave it a perfect score back in June, and still feel it is worthy of the praise. CD Projekt Red created a massive game world that felt all at once lived in and new. There is a history here (it is based off a series of novels), and Geralt's journey is compelling and a sheer joy to play. Every character is rounded out in ways I've never seen before in a game. I found myself caring for even the lowliest NPC, as just a snippet of their lives was just another brush-stroke in the masterpiece painting that makes up this game. Graphically, Witcher III is pure eye-candy to look at, and the controls and item management and everything that comes with it, including the divergent paths, and the massive amount of content makes this the very best game of 2015. It takes the best of western RPGs and action-adventure games, mixes in some Monster Hunting, and an addictive card game, and then presents it all to the player to live out as they see fit. Six months after I stopped playing, I still find myself haunted by the things I did in this world, and one day I will go back to it, knowing that there is still so much to do and uncover. The Witcher III: Wild Hunt is an amazing experience, and one that I strongly recommend to anyone who enjoys video games. It is the best game of 2015.
There you have it. This list was much harder to distill, as there were so many great games this year. Heck, Fallout 4 didn't even make the list, if that tells you how great 2015 was for gaming. And the lineup for 2016 looks just as promising with new IPs for all three game companies, and revisits from old favorite franchises. This console generation came into its own in 2015, and the only place to go is up.
Did your favorite game make the list? Did we miss one (or more)? Mad that Fallout 4 was left off? Mortal Kombat X? Splatoon? Feel free to comment below, and in the meantime, keep playing games. There's never been a better time to be a gamer. Have a safe and happy holiday season.